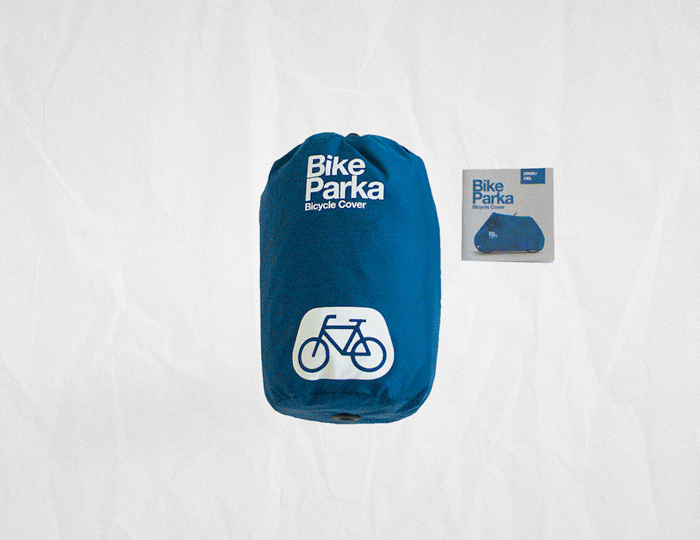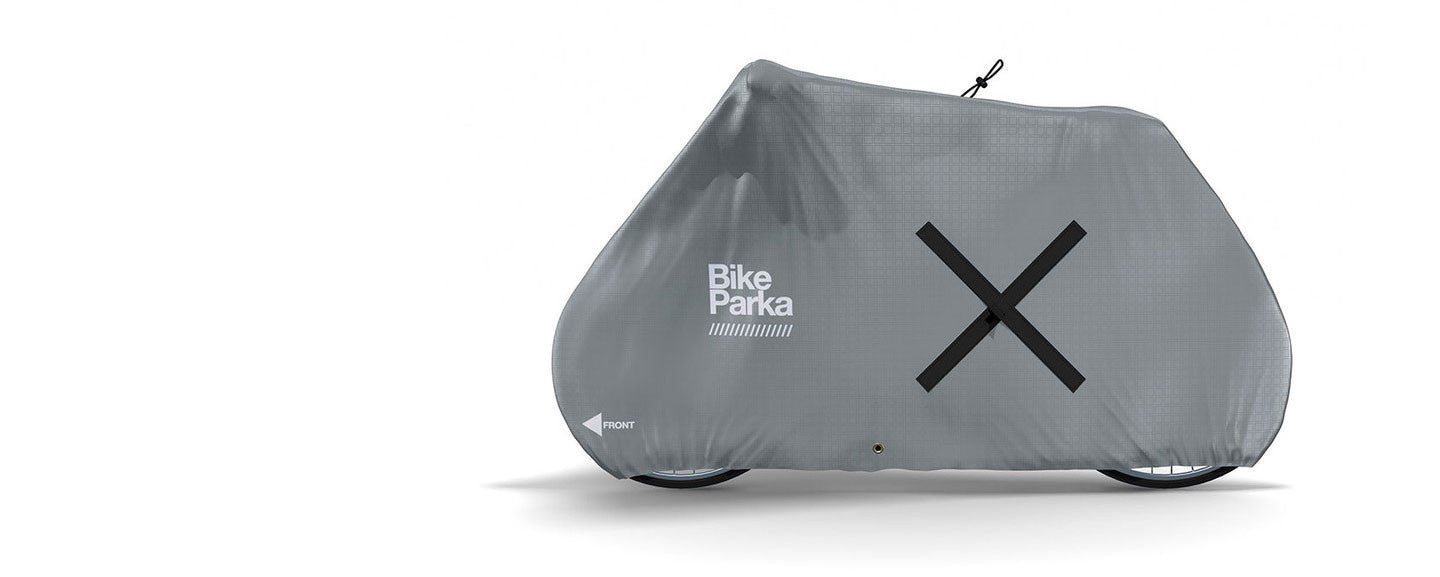 Urban
Per quelli in trasferta. Con un panello unico per passare il tuo lucchetto attraverso e con uno stuff sac fissabile. Creata per una protezione eccellente contro la pioggia, la neve e il ghiaccio.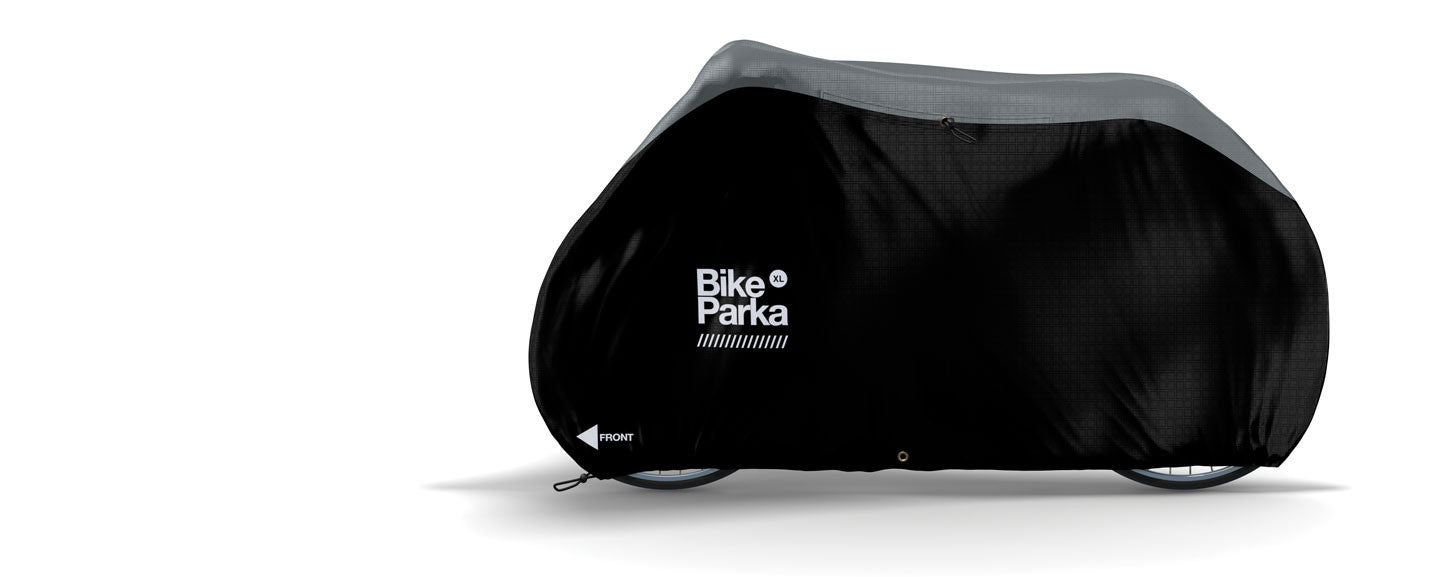 XL
Con una taglia più grande per le bici più grandi e quelli con un manubrio più largo o un seggiolino per bambini.
UNA COVER PER BICI DAL DESIGN INNOVATIVO PER MANTENERE LA TUA BICI ASCIUTTA, PROTETTA E PULITA
"I had few bike covers in the past but this one is impressive, it sits on the bike perfectly, doesn't fly away every two seconds and it's fully waterproof."
"The ultimate bicycle cover. The BikeParka is what you get when you actually try and design a bicycle cover rather than just selling a waterproof sheet marketed as a bike storage system!"
"An innovative and effective twist on a traditionally less than exciting product."
9/10 Quality and construction. 9/10 Performance. 9/10 Product value.